Red Hot Offers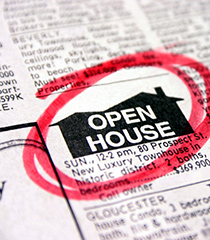 From time to time our lenders promote special offers that may be of interest to you.
In some cases we may be able to negotiate a better rate than those listed below. Please contact Dargan Financial for a free quote.
Which lender has the best interest rates?
Please refer to our Home Loan Experts website for information on the current special offers available from our lenders
Our lender's maximum loan amounts
| | |
| --- | --- |
| No Deposit | 110% of the purchase price without a guarantor |
| Low Doc | 80% of the property value |
| Credit Impaired | 90% of the property value |
| Commercial | 85% of the property value |
Specialist Loans:
Shared equity loans - Part of your loan is interest free and in return the lender takes a share of any increase in the value of your home.
Reverse mortgages - Allowing seniors to borrow money without having to make regular repayments. This can allow you to enjoy a better lifestyle, pay for medical costs, travel or renovations that you would otherwise be unable to afford.
Flexible payment loans - These allow you to take extended payment holidays. Perfect for the self employed, casual & seasonal workers who have an irregular income.
Flexible fixed rate loans - A fixed rate with all the flexibility of a variable loan including extra repayments and redraw.
Longer loan terms - Some of our lenders will now allow you to pay your loan off over 40 years. This can help you borrow more or reduce your repayments so you can have a better lifestyle.
Long term fixed rate loans - Most lenders offer fixed rates up of to 5 years however a select few can offer you a fixed rate of up to 15 years which gives you added security and peace of mind.
Long term interest only loans - Property investors can now apply for an interest only period of up to 20 years with some of our lenders. This is great for anyone with a long term approach to investing.
Construction loans - The lender will advance the loan in installments as construction progresses. They will often use then on completion value of the property rather then its current value, allowing you to borrow more.
* Warning: These Comparison Rates apply only to the examples given. Different amounts and terms will result in different comparison rates. Costs such as redraw fees or early repayment fees, and cost savings such as fee waivers, are not included in the comparison rate but may influence the cost of the loan. All comparison rates are shown for a $300,000 loan with a 30 year term.
All information, terms, conditions, interest rates and fees are indicative only and are subject to change. The above information does not constitute a formal commitment to lend. All loans are subject to formal credit review and are approved on their merits by the lender. Please refer to the loan offer documentation issued by the lender for the full and final terms, conditions, fees and rates applicable for your loan.