Non-resident Loans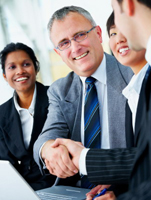 Specialist non resident loans
The problems experienced by non residents
Typically most lenders have great difficultly lending to non residents because their situation often differs greatly from what lenders are used to with Australian borrowers.
Tax returns / payslips are usually in a foreign currency using foreign tax rates and in another language. The lender can't understand their income and so can't assess the loan.
Prohibitive document requirements such as three years tax returns, bank statements, proof of all assets, statements for all debts.
Difficulty proving their identity. Often if they aren't an existing client that has been identified in Australia then they can't get a loan.
Lenders tend to charge non residents higher rates because non residents don't know what kind of rate is normal in Australia.
What we do to help non resident borrowers
We have made arrangements with three banks that offer the best discounts for non residents. These lenders are used to non residents and so are far easier to deal with.
In what ways are we different?
We don't charge brokerage fees for standard loans. We get paid by the bank for doing the work that their bank manager would normally do.
One of our lenders only needs a letter from the borrower's overseas employer OR an accountants letter confirming the income of their business. Low doc loans are also available. Less paperwork means less hassles!
We can usually identify customers by mail or via the Australian consulate, depending on the lender.
We know what rates are appropriate and make sure the lender gives our customers the best deal possible.
We help explain the Government's FIRB approval process and put customers in touch with solicitors they can use to assist them with legal documents.
Visit the Home loan experts website to view their comprehensive non resident buyer's guide, it will guide you step by step through the buying process.
Contact us for the full details of our non-resident and expat home loans!